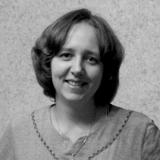 Contacts:
Biography:
Svetlana Rastegina was born in Moscow in 1985.
1999 - 2004 — studied in private artsudio in Khotkovo.
2000 - 2004 — studied in Abramtsevsky Art and Industrial college of V. M. Vasnetsov on department of art metal working, as an artist — an emalyer.
2004 - 2010 - had been a student of NGUNN. I received a scholarship from the University for the third year of studying. I graduated from the university with honors. I studied on the Environmental design faculty with specialization in Interior design.
since 2005 - works as the private designer. Carries out projects in various areas, such as 3d — a graphics, web — design, interior design. Is engaged in painting, a book graphics, a printed material and landscape design.
Exhibitions:
On April 18-23, 2006 - EFFICIENCY exhibition: photo, graphics, painting, sculpture. Works have been exposed in gallery of modern art М'Аrs in Pushkarevy Lane.
2009, the Annual Exhibition — the competition "Russia — England", is held by Help to the Russian Art charity foundation.
April, 2010, "Twenty ten" - an exhibition faculty of design of Academy of N. Nesterova, the Literary museum of V. V. Mayakovsky.
July, 2010, "An image of Russia in painting and graphics", presented by Help to Domestic Art charity foundation (within Musical a forum of memory of Svyatoslav Richter).
Competitions:
Participation in tender for the international design award of James Dayson.
Participation in a competition on the best project of the building of WWF.